A wide range of cleaning products
SWACHDOOT is a leading wholesale & retail dealer of chemicals products with a huge warehouse equipped with amenities, well trained & educated staff which has proved to be a strong foundation of the company. We provide all kinds of chemical solutions to our clients to meet their requirements. We supply chemicals in many corporate offices and have maintained a good reputation. The company offers a wide range of essential chemicals to the customers such as Phenyle, Hand Wash Liquid, Dish Wash Liquid, Floor Cleaner, Soap Oil, Toilet Cleaner, Glass Cleaner, Tissue Paper, Toilet Roll, C Fold Napkins, Toothpicks, Paper Cups, Silver Pouches, Silver containers, Plastic Containers, Silver Foil, Brown Covers, Straws, and Plastic Spoons. Our newest product range is our herbal soaps. We assure of producing and supplying high-quality products to our customers.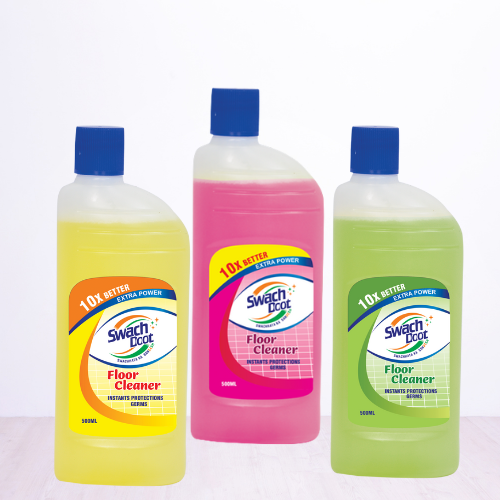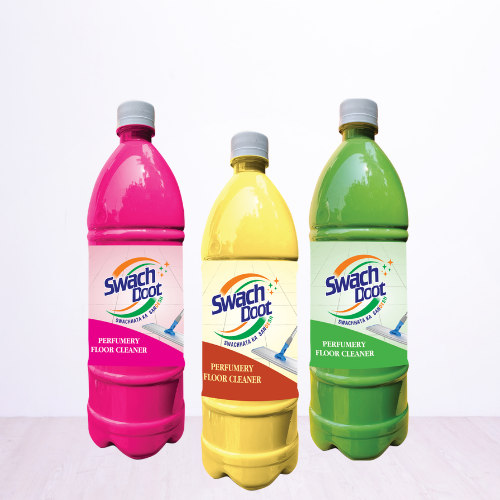 Our vision is to take no comprises in making sure that hygiene and personal care are accessible by all. Our mission is to provide all institutions and individuals with quality products and introduce a new affordable standard of personal care and hygiene.
What our clients have to say
"Kudos to Team Swachdoot. Quality products. We have been using them for over a year at our range of hotels. Highly recommend."
"Thanks to Pooja Mam and the entire team of Swachdoot, it's because of you that our institution is able to uphold the highest standards of hygiene."
"From our home to our offices, we use Swachdoot Cleaning Products. Thank you. Great Quality at an affordable price."
ADDRESS
Div Dev Dix Building, Opp Karavali College, 5th Floor, Bangra Kuloor Road, Mangalore, 575003
EMAIL ADDRESS
customercare@swachdoot.com