At Swachdoot, we manufacture a complete range of best-in-class laundry detergents. Our strict quality control, strategic location, competitive cost, and consistent on-time delivery have made us one of the most preferred vendors.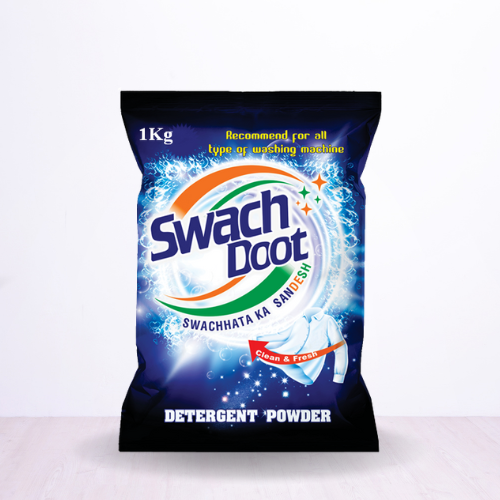 Swachdoot Detergents Powder is ideal for both washing machines and hand washing. These best-in-class products have a perfect cleaning formula that preserves the color and softness of the fabric and is not harsh on the hands. Our powder detergents are available in lime and jasmine scents.
Removes stubborn fabric stains
Safe for Hands
Long-lasting fragrance
Swachdoot is open to a variety of packaging options beyond standard sizes. All our products pass through quality checks at various levels to provide you with unmatched quality at a competitive cost.
Sizes Available:
1 Kg and 3 Kg.
ADDRESS
Div Dev Dix Building, Opp Karavali College, 5th Floor, Bangra Kuloor Road, Mangalore, 575003
EMAIL ADDRESS
customercare@swachdoot.com